Popular on-chain analyst Will Clemente says those who are bearish on Bitcoin (BTC) might be in for a surprise.
The closely followed analyst tells his 273,000 Twitter followers that he believes Bitcoin bears will be in disbelief as he predicts BTC's value will be much higher in 30 days.
"Bears are wrong, goodnight. Wake me up in a month."
To support his view, Clemente shares a chart comparing the price of BTC and the supply ratio of illiquid coins, or coins that are rarely sold. According to the on-chain analyst, the illiquid supply shock ratio is a good leading indicator as BTC tends to follow the upticks or the downward moves of the metric.
"Supply became liquid in late April/May, was a leading indicator of the ensuing price drop.
Supply got locked up in late June/July, this bull div was another leading indicator of the price reversal that followed."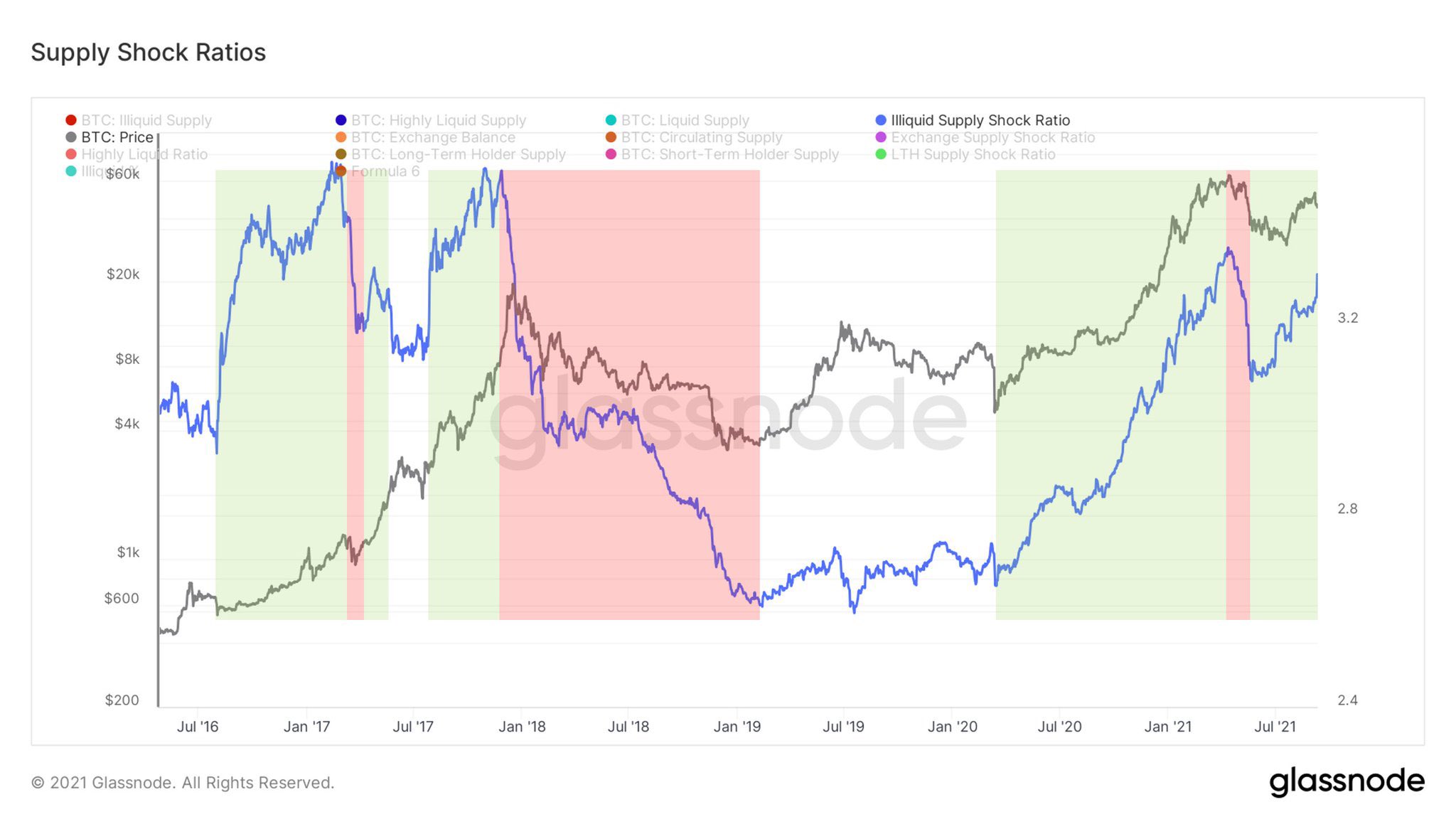 Clemente also says that both whales, or entities with more than 1,000 BTC, and minnows, which are entities with less than 10 Bitcoin, have been in steady accumulation since the flagship crypto tumbled more than 50% in May of this year.
The popular analyst says that using Glassnode's data, he's put together a model that marks a floor price for Bitcoin. According to Clemente, the absolute bottom for BTC is currently sitting about 10% below current prices at time of writing.
"Using Glassnode's illiquid supply data, this model is essentially trying to estimate a floor based on Bitcoin's real-time scarcity. Although price has indeed dipped below briefly in mid-2017 and earlier this year, it has never stayed below for long and still remains valid as a proxy for an estimated floor in my opinion. Currently, $38,283."